Fighters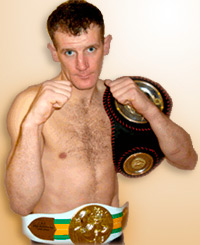 Darren O'Meara
Three-times All-Ireland champion.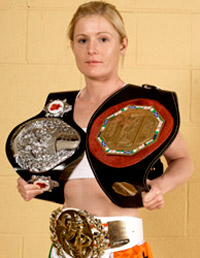 Rebecca Dillon
They don't come any better than Rebecca. She is top-notch, one of the best in the business in women's kickboxing, as she proved again in Rimini on 6 June 2010 when winning the full-contact -52kg category at the WAKO World Cup by beating Norway's Marielle Hansen in the final over three two-minute rounds.
She has a list of titles as long as your arm.
She also holds the WKA Pro-Am crown, which she won at the Green Isle hotel in 2009, and she also lifted the WKA world amateur championship in Berlin in 2008, both at -55kg.
And there's more, so much more that there's simply too much to mention!
Among her other achievements, the highly talented 26-year-old from Fettercairn in Tallaght, who started kickboxing at the age of 15, also retained her AKAI national title at -56kg in March 2010.
After her breathtaking success in Rimini, Rebecca said: "I want to be the best I can be."
Unfortunately, though, Rebecca won't be competing at the WAKO European Championships in Greece from November 22-28 later this year as she's not the reigning Irish champion at -52kg.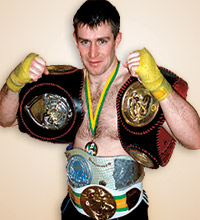 Stephen Byrne
The knockout specialist, and five-times All-Ireland champion. He was too tough a nut from most of his opponents to crack. No longer active.


Richard Kiely
Richard started out in kung fu at the age of nine.
Now aged 27, he retained his AKAI Irish title at -86kg at the Green Isle Hotel in March 2010 in only his second fight since being sidelined for almost a year with a broken elbow.
In just his fourth, he won the AKAI Irish title in 2009.
A real powerhouse, Richard is determined to go all the way to the top in kickboxing.
He said: "I aspire to emulate the achievements of other Black Panther fighters such as Stephen Byrne, Darren O'Meara and Rebecca Dillon in attaining international honours and individual titles and awards.
"I believe the comprehensive training I receive in the Black Panther Kickboxing Club, coupled with the extensive experience and expertise of head coach Norman Kelly, will help me achieve this. I am hungry to win and I will not let my opponent stop me from attaining my goals."

John Mongan
An up-and-coming addition to the Black Panther's active fighters, 17-year-old John (seen fighting in the red head gear at the Green Isle hotel on 2 May 2010) is tipped for a really bright future in kickboxing.
John, who fights in the 62kg category, lists fitness, training and fighting as his main interests.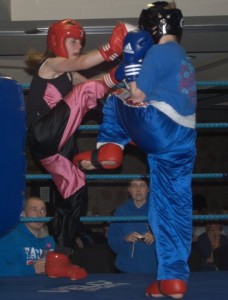 Jessica Dillon
Jessica (in the red head gear) is Rebecca's niece – so watch out!
Seriously, Jessica is a highly-talented fighter in her own right.

Ryan Keegan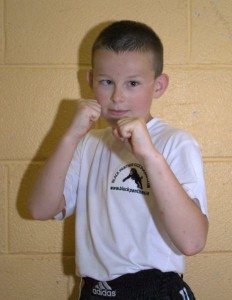 Ryan is Paddy Keegan's son. He has an amazing repertoire of kicks; he's a really talented kid and definitely one to watch out for in the future.

Abdulla Smew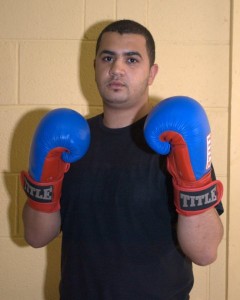 Abdulla is in the 90kg category and is 21.
His main interests are fitness, training and fighting.

Jessica Fitzmaurice
Another exemplary student, 13-year-old Jessica lists martial arts as her main interest.
Like Ryan Keegan, Jessica is straight into her stretching routine without any prompting the minute she sets foot in the gym, which is always a good sign.
She's progressing really well.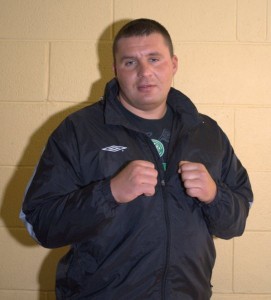 Patryk Gapik
Patryk, who's 27, is from Poznan, Poland's fifth largest city in the west-central region of the east European country.
A giant of a man, Patryk has four full-contact fights under his belt at this stage and weighs in at 98kg.
His main interest in life is martial arts.

David Greene
David is the brother of Niamh Greene, Black Panther's chief photographer and weight-loss program co-ordinator.
David, who turns 22 in October, fights at 75kg and apart from being big into kickboxing, he is also really interested in anything to do with horses.
David's strength is one of his main features.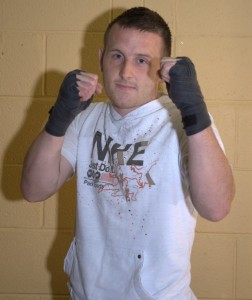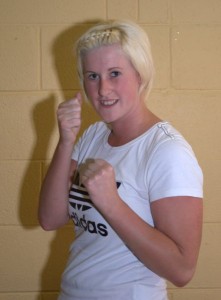 Claire Hearns
Claire is 25 and in the 70kg category.
She is also part of Niamh Greene's weight-loss program which was devised by Philip Kavanagh of Westpark Fitness.
Claire is delighted with the results she is achieving on the weight-loss program.
"I've tried umpteen diets in the past – you name them, I've done them – but this one really works for me. It's all thanks to Philip and Niamh."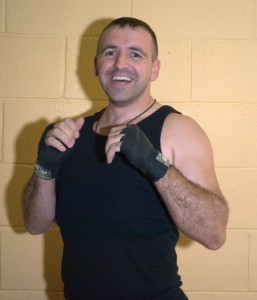 Denis Mahon
Denis, who was 38 in May, is a real early bird. He tells us he gets up at the crack of dawn five days a week (Monday through Friday) to go off down the gym.
Denis can be found working out at 6am every morning, when most of the rest of us are still tucked up in our beds.
At the moment, Denis is recovering from a fractured rib sustained in a sparring session, but, all going well, he hopes to be back in the ring by mid-August.
Apart from his fondness for the gym, Denis also enjoys cycling and swimming.
He's 5ft 9in and 83kg.