Chief Instructor
Chief instructor Norman Kelly is synonymous with Black Panther kickboxing club.
Well known and highly respected, kickboxing, amateur boxing, fitness and an extremely active lifestyle have always been a major part of the Dublin black-belt instructor's life.
A highly-successful coach, Norman divides his time between looking after his many full-contact champions and engaging in numerous high-energy activities such as fencing, kung-fu, precision driving, rock climbing, scuba diving; even stunt work on films (he is a member of Stunt Guild Ireland).
But, from an early age, Norman pursued martial arts.
"Martial arts clubs were hard to find back when I started out," Norman explained. "However, I got lucky and found one in my area which was being run by renowned kung fu instructor Christy Dennison And went on to train with Master John Fanning.
"The training then was hard and intense but, nevertheless, I thoroughly enjoyed it."
During this time the opportunity to compete in the ring presented itself and he quickly developed a love for the sport of kickboxing.
Moving to England, he continued his training and worked out in many top class gyms and clubs. It was during this phase of his career that he developed much of his coaching skill.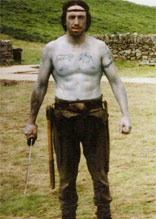 Upon his return to Dublin, Norman put his new-found skills to use and set about opening the Black Panther Club in Tallaght in 1993. Focusing mainly on full-contact kickboxing, the club became well known and its reputation soon spread.
Under Norman's watchful eye the club has produced countless All-Ireland kickboxing champions, including Stephen Byrne, a five-time national title holder, whose sledgehammer blows became legendary and knocked out many an unsuspecting opponent.
Of Norman's latest crop of stars Rebecca Dillon is currently a women's world champion.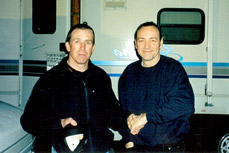 Not content to sit back and rest on his laurels, Norman started to look for other projects and before long he was offered a chance to act as a stunt double in a number of small-budget productions.
Following on from that, he got some work on the set of Ordinary Decent Criminal.
Now Norman is supported by several experienced coaches, giving him a little more time to himself, although not much!
"I am very proud of the help and support I receive from my students, both past and present," he said. "They are an immense help in supporting the ongoing development of the club and I am genuinely grateful for their input."
Instructors
Michael Finnegan
Mick instructs all the juniors. When they reach competition standard they are put forward for extra training to prepare them for the ring.
Thomas Bateman