As promised, here's the second and final part of Philip Kavanagh's diet sheets which is part of Niamh Greene's weight-loss program. 
Now that you have been equipped with a detailed plan to follow, get started. Niamh will keep tabs on how everyone is doing. 
Good luck everybody – and enjoy.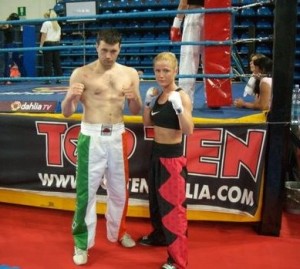 Also, feel free to add your comments. Philip has put in a lot of time on your behalf, as has Niamh, so a show of some appreciation would be nice.
 Thanks again.
Day One
Breakfast: Bowl of wholegrain cereal with strawberries and super milk; Snack: One low-fat yoghurt; Lunch: Chicken and mixed salad (very little dressing)/one slice wholemeal bread; Snack: Small tin of tuna with sweet corn and one small brown roll; Dinner: Half a breast of chicken with a large potion of mixed veg; Snack: One small packet of popcorn; Philip's tip of the day: There is no one food that will provide all the nutrients we need; for this reason it is important to eat a wide variety of foods and to make sure we include food from all the food groups.
Day Two
Breakfast: Boiled egg with two slices of wholemeal bread; Snack: Two oatmeal biscuits; Lunch: Wholemeal sandwich with turkey lettuce and mixed peppers; Snack: One large piece of fruit; Dinner: One baked potato with grilled chicken and mixed veg; Snack: Half a tin of creamed rice and a spoonful of jam; Philip's tip of the day: Dairy products such as milk, yoghurt and cheese are a good source of protein and provide essential vitamins and minerals. Milk is a good source of calcium and also Vitamin B and riboflavin. If you use low fat dairy you will lose the content of fat soluble Vitamin A, D and E, but the essential vitamins such as calcium will still be available.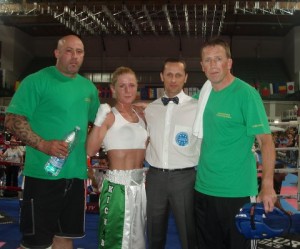 Day Three:
Breakfast: Low-fat yoghurt and one piece of fruit; Snack: One banana sandwich on wholemeal bread; Lunch: Beans on toast; Dinner: One turkey breast, one medium baked potato and large portion of mixed veg; Snack: Small bowl of sugar-free ice cream; Philip's tip of the day: Fats add richness and moistness to food (we need some fat in the diet for energy and to provide fat soluble vitamins). The body can make some of the fatty acids it requires, except for essential fatty acids which must be supplied in what we eat. Be careful with fats as they are a concentrated source of calories and excess consumption causes weight gain. Use less fat in cooking – grill and bake instead of frying and roasting. Use lean cuts of meat and remove skin poultry.
Day Four:
Breakfast: Beans on toast; Snack: Two Jaffa cakes; Lunch: Caesar salad with light dressing; Dinner: Stir fry chicken with veg; Snack: One low-fat yoghurt; Philip's tip of the day: If you eat a wide variety of food and have a balanced diet you should have all the vitamins you require. There are two main types of vitamins: fat soluble and water soluble vitamins. The fat soluble vitamins (Vitamins A, D, E and K) are stored in the body; the water soluble vitamins (Vitamins C and B) are complex vitamins and are not stored in the body. A good mixed diet should contain an adequate amount of these vitamins.
Day Five:
Breakfast: One poached egg with a chopped tomato; Snack: handful of mixed nuts; Lunch: Sandwich made with wholemeal bread (chicken or turkey); Snack: Fruit salad; Dinner: Chicken or beef fajitas; Snack: Small bowl of sugar-free jelly; Philip's tip of the day: Antioxidants are nutrients that slow the oxidative process in the body caused by the action of free radicals. Free radicals are electrochemically unbalance molecules generated within our bodies by such things as pollution, cigarettes, alcohol and stress.