Niamh Greene has appealed for more people to join the diet program that Philip Kavanagh of Westpark Fitness in Tallaght devised for Black Panther members.
Niamh told blackpanther.ie: "It's going very well from my own perspective. I've been following the diet but very few people have signed up to do it.
"I'm not trying to force people into doing it, but I have been following the diet sheets Philip drew up for us and I have to say it works.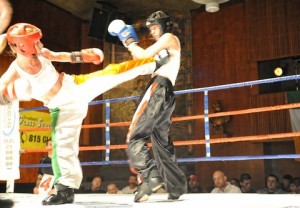 "More importantly, the diet is very easy to follow – it is not regimental in any way; it is not so strict that it would turn you off wanting to do it, not at all.
"Unfortunately, when you mention diets, people often run a mile in the opposite direction! They think it's going to be an unpleasant ordeal – it's not, far from it, in fact.
"I'm on the diet and I'm still enjoying my food."
Apart from Niamh, there is one other devotee,  to Philip's diet, and she's noticing the benefits, too.
Niamh added: "There was a lot of interest initially, but people shouldn't see it as a burden – it's anything but.
"The other girl doing it [Claire] is also finding it very good – it's working for her and it's working for me."
And it's not just intended for women, men can undertake to do the diet, too!
So don't shy away, step forward guys and make yourselves known!