The Irish Daily Star will carry brief reports from the WAKO World Cup in Rimini this weekend.
The reports from Rimini, which will feature our own Rebecca Dillon and Richard Kiely, will appear this coming Friday (4 June), Saturday (5 June) and Monday (6 June) in the top-selling, Irish-owned tabloid.
Again, we would urge you to support the people and the organisations that support us, the Black Panther Kickboxing Club.
We are also very grateful to the Tallaght Echo in that regard, and to the Irish Fighter magazine, too.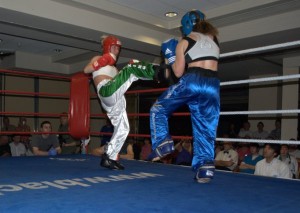 While kickboxing is our passion, unfortunately it doesn't rank too highly on the list of priorities of our national newspapers. And that is understandable really with so many other sports with so much more clout than us, all competing for what little space there is to be had.
Hopefully that perception will change over time. This website is a step in the right direction; it shows we're serious about what we do.
Also, remember that The Irish Daily Star kindly came on board as a sponsor for our annual kickboxing show at the Green Isle hotel on May 2.
Money is very hard to come by nowadays with everybody tightening their belts in the midst of this economic downturn.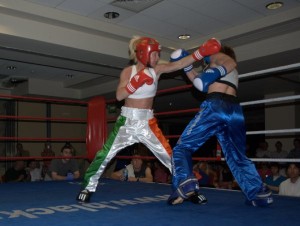 So, if you're planning on buying a newspaper this weekend, perhaps you might consider spending your money on The Irish Daily Star.
Of course, blackpanther.ie will also be in Rimini and will keep up bang-up-to-date on what's going on.
Please play your part by using this website as often as possible – and encouraging others to do so, too.
After all, the more hits we get, the more power this website will have in terms of attracting businesses to advertise with us.
So don't be shy, spread the word and start clicking your mouse, and add blackpanther.ie to your list of 'favourites'.
Thank you for your continued support.