Richard Kiely and Rebecca Dillon were wished 'bon voyage' by their Black Panther club mates after another intense training session in Tallaght on Wednesday night (2 June).
Richard and Rebecca are in action at the WAKO World Cup in Rimini this weekend (June 4-6), and they were given a great send-off after they concluded their final training spin on home soil prior to their departure for Italy today (Thursday, 3 June).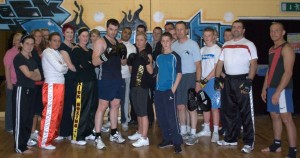 Rebecca was a bronze medallist in Italy last year and Ronan McCarthy, who's currently inactive, took silver in the men's 86kg full-contact category.
Richard, new to this level of competition, competes at 86kg this year and he could be in action as early as Friday (4 June), although that has yet to be confirmed.
Last year, Ronan beat Jad Salameh, before losing to Russia's Sergey Bodgan in the final.
Chief instructor Norman Kelly, who is heading to Italy with Richard and Rebecca, said: "They have worked tirelessly in preparation for this weekend and it is almost upon us now.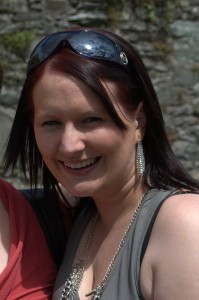 "There are no guarantees, but they couldn't have prepared any better.
"Touch wood, it will all go according to plan."
Richard and Rebecca were snapped at training on Wednesday by Niamh Green, who is a member at Black Panther and an avid photographer.
In fact, a lot of the photos on this site have been taken by Niamh, who is pictured on the right.
And we are very grateful to her for her contribution – many thanks Niamh.
Niamh said: "We're all rooting for Richard and Rebecca – they travel with everyone's very best wishes."
The Black Panther website will also be represented in Rimini, so watch out for updates from Italy on how Rebecca, Richard and the rest of the Ireland team are progressing.