Hi girls (and lads, if you're interested!), it's Niamh Greene here – just to let you know that I've been given the go-ahead to get the weight-loss program we've been talking about up and running.
I had a chat with Norman [Kelly] after training on Monday (14 June) and he thinks it's a great idea – but, obviously, all of this is at a very early stage and needs to be developed, and we also need the correct dietary advice, too.
Norman has been a great help and he has agreed to get a professional on board to provide us with all the tips and guidelines we need regarding diet etc.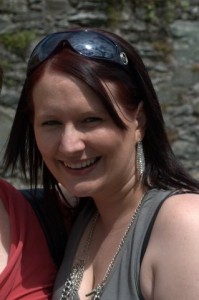 He has someone in mind, but more about that in a few days' time.
In the meantime, it would be great if you could get in touch with me for an initial head count. Once I get the names of everyone who's interested, we can take it from there.
Don't worry, it won't take an eternity to get it all organised; while this is just the start, it shouldn't take too long to formalise everything and it'll be all-systems-go then!
You can contact me on my mobile at 086-0226344 if you would like to add your name to the list; or, I'll be at training on Wednesday (16 June) and you can see me then.
While, naturally, the emphasis at the club is on training, there is also a social aspect, too. You're always greeted with friendly faces, you don't feel uncomfortable as everybody is at ease with each other – that is a big help, I have to say.
So there is a fun dimension too, it's not all hard work!
The groundwork has been put in place, now it's up to you to come on board. 
Thanks everybody,
Bye for now,
Niamh
(that's me, pictured above!)
PS: I'll have an update in a day or two, so please check back