We've great news concerning Richie Kiely – Richie has been named on the Ireland team for the WAKO European Championships in Greece from November 22-28 later this year.
Richie, 27, will be in the full-contact -86kg category, the same weight division he fought in at the WAKO World Cup in Rimini in June.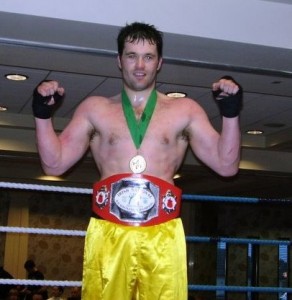 It is a great individual honour for Richie and for the Black Panther club in general.
Richie fell at the first fence in Rimini, but he aggravated a groin injury in the run-up to the event and was effectively operating off one leg when he fought Russia's Fedor Luchinkin, who won on a unanimous decision in the shortened 2x2minute-contest.
After a slow start in the opening round, Richie never stood a chance of overturning the Russian's lead.
Commenting on Richie's selection, Black Panther chief instructor Norman Kelly said: "I'm delighted for Richie; it's great to see that he's going [to Greece]. He has been through the mill a bit lately with his injury. It has restricted his training and set him back a bit. So we have a lot of hard work to get through to get him back up to speed.
"But he's a good lad, so it shouldn't be too long before we fill in all the gaps.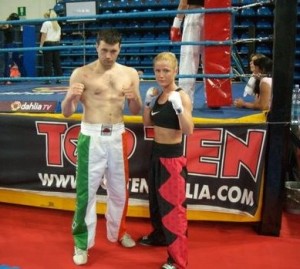 "But we'll take it one step at a time and see where we are in a few weeks' time."
Richie's selection is great news after Rebecca Dillon missed out on the full-contact -52kg category for women.
And it is a huge boost on a purely personal level for Richie, who didn't get to do himself justice in Rimini after the groin injury effectively scuppered his chances of progressing.
After the disappointment of that first round defeat, Richie vowed to make up for it in Greece, on the basis that he was selected for the WAKO European Championships in four months' time.
Now that he's been selected, he has the chance he was looking for.
We hope to have an interview with Richie either Wednesday or Thursday, so keep your eyes peeled for that.