Philip Kavanagh from Westpark Fitness – I'm sure he needs no introduction at this stage – is taking part in this year's world-famous Gaelforce West event on Saturday, 21 August.
For those of you who aren't familiar with Gaelforce West, it lays claim to being the largest one-day adventure race of its kind in the world over a course that stretches 65 kilometres from picturesque Glassilaun beach, south-west of Killary Harbour in the heart of Connemara, to Westport in Co Mayo.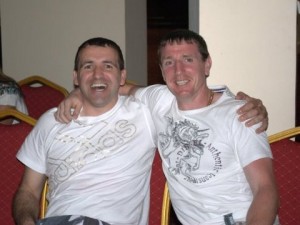 Why are we bringing this to your attention?
Well, apart from the fact that Philip is competing in the event, he has also kindly agreed that all monies he raises through sponsorship from his participation in it will be donated to the Black Panther club!
I think you'll agree that is some gesture by Philip (pictured with Black Panther club member Denis Mahon).
And this is what he intends doing on your behalf.
The 65km event is run over six gruelling stages – stage one begins with a beach, trail and road run over 12km; stage two involves kayaking across Killary Harbour, a total of 1.6km; stage three incorporates a trail and road run over 3.5km; stage four is a cycle over 32.5km; stage five involves a mountain run/hike over 4.5km; and stage 6 involves another cycle, this time over 12.5km.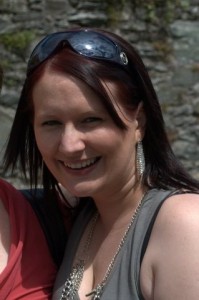 We hope to have more details after Philip pops into the club this weekend.
First, he needs to sit down with Black Panther chief instructor Norman Kelly and go about organising sponsorship cards and the like.
When everything is formalised and officially approved, we will let you know.
Philip is an instructor at Westpark Fitness in Tallaght. As well as being a qualified physiotherapist, he has also devised the weight-loss program that Niamh Greene (pictured right) co-ordinates for Black Panther members.
So when it comes closer to the time, dig deep for Philip, because in helping him you will be helping and enhancing the Black Panther club, too.
Top marks to Philip, what more can we say!