It seems you just can't get enough of blackpanther.ie and keep coming back in your droves for more and more.
And all we can say is a huge thank you to each and every one of you.
Our aim is to establish blackpanther.ie as the pre-eminent site for kickboxing in Ireland and make it your No 1 choice.
And, on the evidence of yet another incredible record-breaking day yesterday (Wednesday, 14 July), we are well on our way, it appears, to doing precisely that.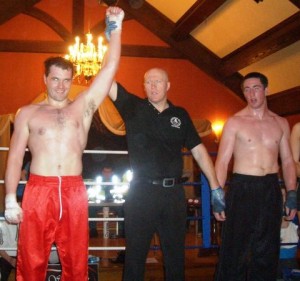 In fact, we're getting there at a rapid rate of knots, and it's all thanks to you, our loyal legion of followers.
Yesterday saw another record number of visitors to this site for a single day, eclipsing the previous Tuesday, 6 July record.
The site was a real hive of activity yesterday after we broke news of Richie Kiely's selection for the WAKO European Championships in Greece from November 22-28.
As busy as yesterday turned out to be, 6 July, however, remains the day for the record number of hits the site has generated since we underwent our revamp in April.
And, do you know what, already this month we have exceeded the total number of visitors/hits etc for the entire month of April, and we are only 15 days into July!
Again, what can we say, other than a big thank you to everybody.
We really appreciate your support.
Richie, meanwhile, will compete in the -86kg category in Greece in four months' time and we will have an interview with him later today, so keep your eyes peeled for that.
In the meantime, keep on coming back for more!