It's the turn now of brothers Edward and Michael Reilly, as well as Aaron Byrne, three more of our younger members at the Black Panther club who had their pictures taken at training in Brookfield last night (Friday, 16 July).
In the early hours of this morning we put up the first of the nine pictures our chief photographer Niamh Greene took featuring sisters Courtney and Nikita Finnegan, who also happen to be the nieces of kids' trainer Mick Finnegan.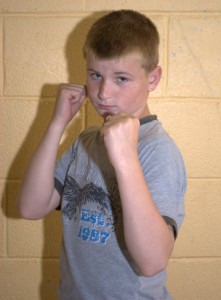 We would like to thank you for your patience – we appreciate everyone is anxious to see the pictures, and they should all be up on the site within the next couple of hours.
The pictures of Matthew Clarke, Evan Cheevers Dillon, Mark McSherry and James Posse Oliver will be up shortly – don't worry!
The kids will all be back in training on Monday (19 July).
Meanwhile, we would like to remind you that Philip Kavanagh from Westpark Fitness is taking part in this year's world-famous Gaelforce West event on Saturday, 21 August.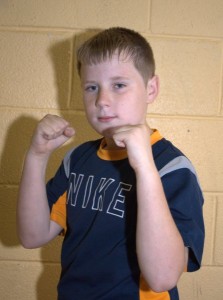 For those of you who aren't familiar with Gaelforce West, it lays claim to being the largest one-day adventure race of its kind in the world over a course that stretches 65 kilometres from picturesque Glassilaun beach, south-west of Killary Harbour in the heart of Connemara, to Westport in Co Mayo.
Why are we bringing this to your attention?
Well, apart from the fact that Philip is competing in the event, he has also kindly agreed that all monies he raises through sponsorship from his participation in it will be donated to the Black Panther club!
I think you'll agree that is some gesture by Philip – and this is what he intends doing on your behalf.
The 65km event is run over six gruelling stages – stage one begins with a beach, trail and road run over 12km; stage two involves kayaking across Killary Harbour, a total of 1.6km; stage three incorporates a trail and road run over 3.5km; stage four is a cycle over 32.5km; stage five involves a mountain run/hike over 4.5km; and stage 6 involves another cycle, this time over 12.5km.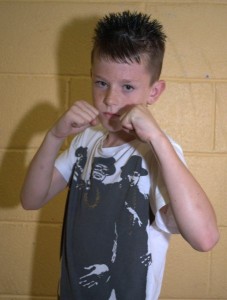 Philip is due to meet with Black Panther chief instructor Norman Kelly this weekend to talk about organising sponsorship cards and the like.
Of course, as soon as we have more details we will let you know.
We know money is especially tight for everybody these days, but whatever you can spare in sponsoring Philip when the time comes would be really appreciated.
Don't forget that all monies raised by Philip is going to the Black Panther club, money that will benefit everyone, especially the kids in terms of enhancing and improving the facilities we currently have at our disposal at our gym in Brookfield.
Thanks again.
A quick who's who regarding the photos on this page – top left is Edward Reilly, to the right is his brother Michael, and bottom left is Aaron Byrne.
All three photos will also be add to the fighters' gallery over the next couple of days, so watch out for that as well.