It's time for some more photos taken by our chief photographer Niamh Greene at training last night (Friday, 16 July).
This time it's the turn of Matthew Clarke and Evan Cheevers Dillon, the son of Evita Cheevers, to feature.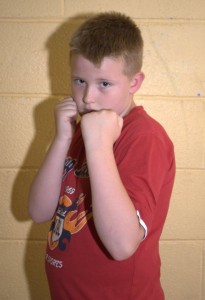 So, who's who I hear you ask!
Well, Matthew Clarke is the lad on the left and Evan Cheevers Dillon is the chap pictured below.
Niamh was kept really busy last night as she snapped no fewer than nine of our younger members. Five of the pictures are already on the website. And there are two more to follow – those of Mark McSherry and James Posse Oliver.
No offence intended to either Mark or James, the only reason you have been kept waiting until last is that we are adding the photos in alphabetical order!
Again, thank you to everybody for your patience, especially the parents, as we know you are all keen to see the photos on the site.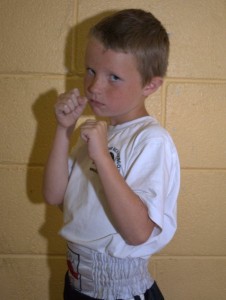 At this point we would also like to acknowledge the huge role Mick Finnegan plays at the Black Panther club in taking the kids' classes each and every week.
It's a big ask of any one individual; how he does it, we just don't know!
Cheers Mick, and well done.
Don't forget Matthew and Evan that training resumes on Monday (19 July).
It's on, as ever, at the usual time of 7pm, when Mick will be back on duty to put you through your paces.
One last thing – these photos will be added to the fighters' gallery over the next couple of days, so watch out for that also.