The kids' pictures went down a real treat with you at the weekend – that's for sure.
No sooner had blackpanther.ie chief photographer Niamh Greene taken the photos of our junior fighters than the website went into overdrive.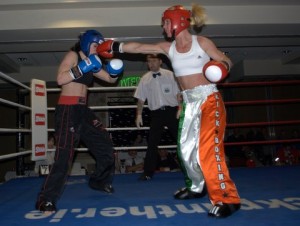 So much so that a late rush of activity on Friday night (16 July) ended with a record number of visitors to the site for a single day, although the record number of hits in a 24-hour period established on Tuesday, 6 July wasn't surpassed.
The rest of the photos were loaded early on Saturday morning (17 July) and by the end of the day Friday's record for visitors had been equalled – so back-to-back record sessions.
It's a surprise the site didn't go into meltdown such were the high levels of activity over those two days!
On Sunday (18 July) all the photos were then added to the fighters' gallery – so if you haven't looked there yet, look there now!
Again, a big thank you to Niamh – and a big thank you to all of you, too. Without you visiting this site, blackpanther.ie wouldn't be the success it has become.
From time to time, breaking news will be a bit thin on the ground, but don't let that discourage you from coming back, as we will keep on surprising you.
Thanks again for your continued support.